> Home > Dining & entertainment > Spa & Wellness
ADLER THERMAE Spa Resort
San Quirico d'Orcia
SPA & WELLNESS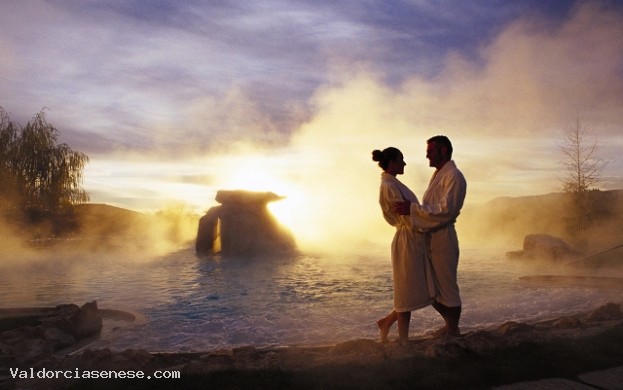 Set amidst important cultural towns like Pienza, Montalcino and Montepulciano, the Adler Thermae is close to the evocative Medieval village of Bagno Vignoni, characterized by an ancient thermal basin (where the waters of the original source flow), surrounded by inns, historic houses and even a church, just like in the main square of a village.

Built in a country house style, the resort boasts 1000 square meters of thermal and sports swimming pools, a sauna and steam bath area delimited by the walls of an old travertine quarry. Waters are piped and chilled, and maintain their beneficial and healing properties intact: they are used for packs, hydro massages and mud therapy.
The range of aesthetic treatments is wide – from the classic beauty treatments to fitness programs with different intensities; from holistic techniques for the well-being of body and mind to thermal treatments. Ayurveda is the pride of the spa: besides custom massages, you can also be examined by professional Indian doctors who, after a long session, give advices on the best health tips and diet to reach a psycho-physical well-being.

The cookery is in tune with the general atmosphere. Thanks to a mix of original recipes from the Tuscan tradition and well-balanced solutions, food at Adler is divine, healthy and tasty at the same time.
Another plus is the Aki Kids Club, a play space where kids over 4 are followed closely by a skilled staff, so you can take your time to enjoy the wellness programs. For younger kids, a babysitting service is available on request. For information and bookings: info@adler-thermae.com or phone 0577.889001.
ARCHITECTURE, ART

NEARBY
STAY

NEARBY
ADLER THERMAE Spa Resort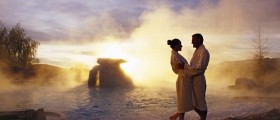 Set amidst important cultural towns like Pienza, Montalcino and Montepulciano, the Adler Thermae is