> Home > Where to stay > Rooms
CASTELLO DI RIPA D'ORCIA
Castiglione d'Orcia
ROOMS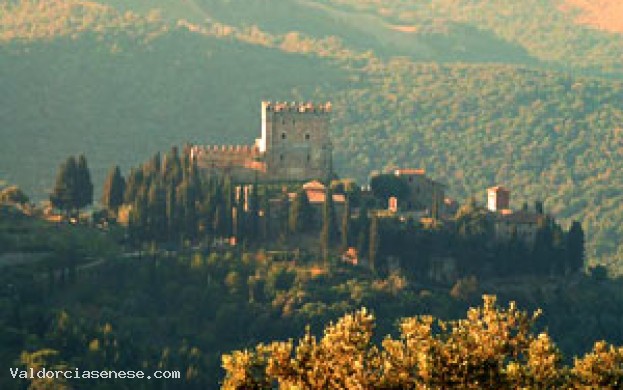 * Required field
DO YOU WANT MORE INFORMATION?

Call our Call Center at
Tel. +39 0577 897376 - Fax +39 0577 898038

Website
www.ripadorcia.it
SERVICES
PISCINA SCOPERTA
SERVIZIO FAX
RISCALDAMENTO INVERNALE
PARCHEGGIO RISERVATO
STRUCTURE DESCRIPTION

There are few places left today bearing witness to life in the middle ages, and even more rare are castles where the enthusiast may try to grasp the past glories, heroic daring and proud fratricidal struggles that marked the most evocative and mysterious epoch in our history.
Of Tuscan castles, a symbol of the spirit of independence and individual bravery is without a doubt the Castle of Ripa d'Orcia, the Piccolomini-Clementini Castle which stands remote, solitary and majestic facing Rocca a Tentennano.
After the last bend in the road leading there from San Quirico, the unmistakeable profile of the Ripa d'Orcia Castle appears suddenly, just at the point where you find the Church of Santa Maria Assunta slightly ahead on the right. From the dense evergreen undergrowth, all that emerges to view is the squat and massively imposing battlemented structure and, all around it, the defensive settlement of the fortified village. Faced with this rare example of a perfectly preserved fortified settlement, the attentive observer's mind will be filled with living images of distant times and the life of its ancient warriors and noble châtelains.
ARCHITECTURE, ART

NEARBY
DINING & ENTERTAINMENT

NEARBY