> Home > Dining & entertainment > Spa & Wellness
Terme San Filippo
Castiglione d'Orcia
SPA & WELLNESS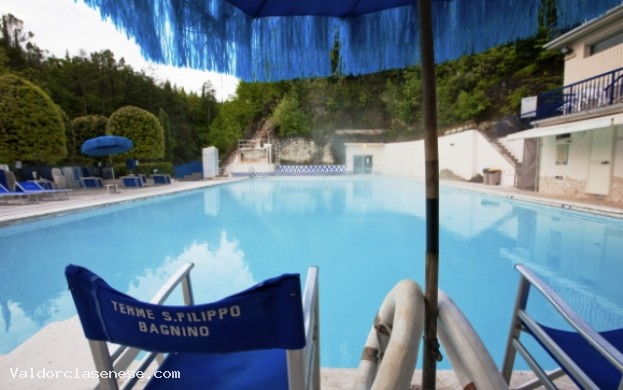 The antiquity of these baths is evidenced by numerous archaeological finds from Roman and evidence of their attendance in the Middle Ages and the Renaissance by eminent personalities, including Lorenzo the Magnificent. The healing properties of spa waters had great resonance in both the scientific literature that dealt with this topic both in the literary field, as evidenced by the quote in "Mandragola" of Machiavelli's famous work.

The thermal waters are sulphurous-sulphate-calcium-magnesium hyperthermal (48 °) of analgesic, anti-inflammatory and muscle relaxant for the joints and anticatarrali, thinners and anti-microbial to mucous membranes, are added those of the natural mud deposited by them, added clay and left to mature for a long time in tanks, where it is handled with more traditional methods and collected, for use in dry heat absorbed in the same waters.

At the Terme San Filippo practice of hydrotherapy treatments, mud therapy, inhalations, aerosol, ionized aerosol, aerosol sonic micronized nasal douches.
ARCHITECTURE, ART

NEARBY
STAY

NEARBY
Terme San Filippo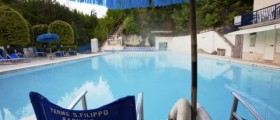 The antiquity of these baths is evidenced by numerous archaeological finds from Roman and evidence o