> Home > Where to stay > Rooms
IL BARLANZONE
Montalcino
ROOMS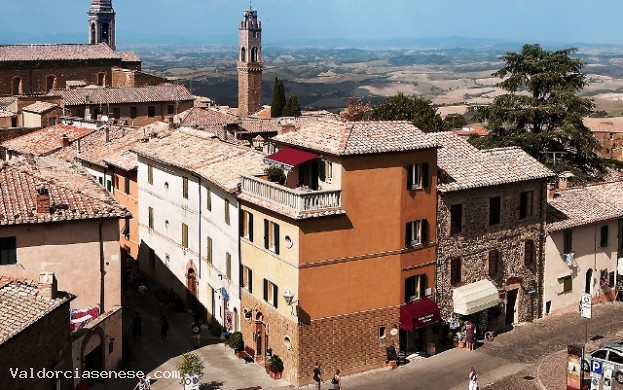 * Required field
DO YOU WANT MORE INFORMATION?

Call our Call Center at
Tel. 0577 846120 - Fax 0577 846120

Website
www.barlanzone.com
SERVICES
RISCALDAMENTO INVERNALE
FRIGOBAR
SALA RITROVO E/O TV
SOMMINISTRAZIONE BEVANDE O MINIBAR
PARCHEGGIO RISERVATO
COLLEGAMENTO INTERNET WIFI
STRUCTURE DESCRIPTION

The Name: In times past and opposite the fourteenth century fortress, Montalcino's symbol of strength and unity, there existed a small piazza where the locals would gather to meet and discuss the daily events in the shade of the powerful bastions. The name given to this welcoming, historical location was the "Barlanzone" which I've revived once again utilizing the same beliefs and concept - that is, to live and enjoy the Tuscan harmony, well being and traditions of long ago!

Il Barlanzone Today: Today, "Il "Barlanzone" a superbly restored ancient palazzo located on the highest point of the village historic centre and whose windows open to one of the most scenic Montalcinesi views - the fortress! Your front door opens onto Via Ricasoli, a particularly suggestive route that in just a few short steps, will lead you to the village heart, the Piazza del Popolo.
"Il Barlanzone" offers its guests an attractive fully furnished and equipped, one bedroom apartment located on the top floor which also boasts a large outdoor terrace. Additional independent fully furnished bedrooms (all with private facilities) are located on the second floor of the same building. The ideal location for those seeking a relaxing break in the heart of one of the most adorable villages in Tuscany!
ARCHITECTURE, ART

NEARBY
DINING & ENTERTAINMENT

NEARBY