> Home > Where to stay > Agritourism
ANTICA GRANCIA DI QUERCECCHIO
Montalcino
AGRITOURISM 3 EARS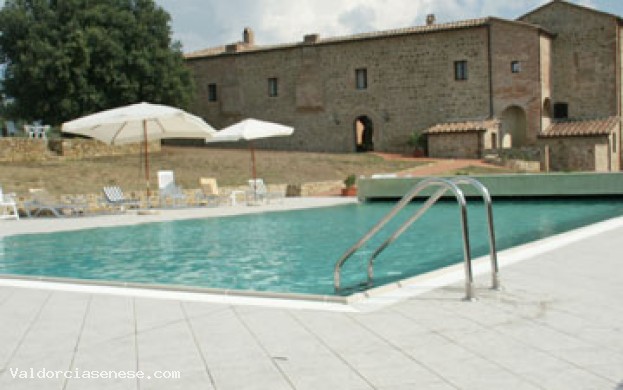 * Required field
DO YOU WANT MORE INFORMATION?

Call our Call Center at
Tel. +39 0577 839148 - Fax +39 0577 848219

Website
www.quercecchio.it
SERVICES
GIOCHI PER BAMBINI
PISCINA SCOPERTA
RISCALDAMENTO INVERNALE
STRUCTURE DESCRIPTION

The ancient convent of Quercecchio was built in a tranquil area of the region, in a pristine environment with pure, clean air. The renovation was carried out with the utmost taste and careful respect for detail. The building was then divided into nine apartments, all of which have independent heating, air conditioning and satellite TV. Each apartment has its own supply of bedding, towels, tableware, dishes and cookware.
Our guests have free access to the swimming pool and suntanning area, a park and garden with century-old evergreen oak trees, a resting area in the courtyard as well as a large parking area, and can use the washing machine in the laundry room (optional) and rent mountain bikes.
ARCHITECTURE, ART

NEARBY
DINING & ENTERTAINMENT

NEARBY