> Home > Where to stay > Residences
PODERE BRIZIO
Montalcino
RESIDENCES 3 STARS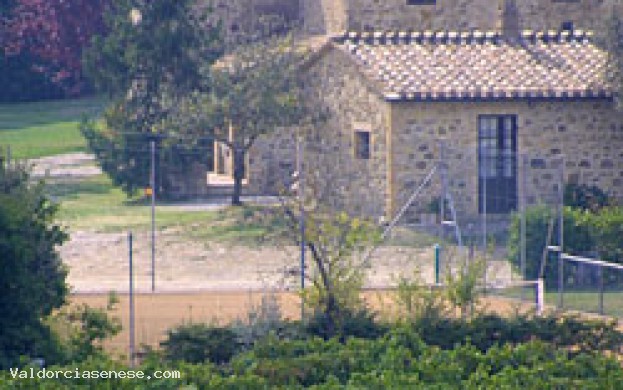 SERVICES
ACCETTAZIONE ANIMALI DOMESTICI
DEGUSTAZIONE PRODOTTI AZIENDALI
PISCINA SCOPERTA
RISCALDAMENTO INVERNALE
PARCO O GIARDINO
PARCHEGGIO RISERVATO
STRUCTURE DESCRIPTION

This splendid farm, annexed to Podere Brizio,

is situated only a few kilometres South of Montalcino,

surrounded by soft hills covered in Mediterranean vegetation, vineyards and olive groves and has a good view over the adjacent valley.

The 8 apartments of various sizes are welcoming and typically Tuscan, the furnishing are restored antiques, the floors are made in the old style and sanded beams criss-cross ceilings; in a few apartments stone arches divide the rooms.

Outside is an equipped garden with a swimming pool and the tennis court.

We organise tasting session of Podere Brizio' wine, with an assortment of traditional food of the region.


ARCHITECTURE, ART

NEARBY
DINING & ENTERTAINMENT

NEARBY