> Home > Where to stay > Agritourism
PODERE GIARDINO
Montalcino
AGRITOURISM 2 EARS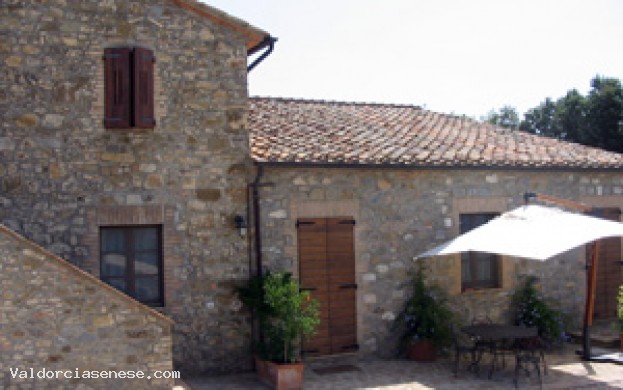 * Required field
DO YOU WANT MORE INFORMATION?

Call our Call Center at
Tel. +39 340 7031201 - Fax

Website
www.poderegiardino.it
SERVICES
ACCETTAZIONE ANIMALI DOMESTICI
DEGUSTAZIONE PRODOTTI AZIENDALI
PISCINA SCOPERTA
RISCALDAMENTO INVERNALE
STRUCTURE DESCRIPTION

Podere Giardino is a farmhouse situated on the southern side of Montalcino's municipality, less than 1 Km far from the provincial road leading from Montalcino and Siena towards Grosseto. Thus, it is immersed in characteristic Tuscan countryside and surrounded by woods, vineyards and olive groves. It is located in a spot overlooking the Orcia and Ombrone river valleys and offers a splendid view of the surrounding hills and fabulous sunsets on Maremma.
Podere Giardino has two apartments, to sleep a total of 8, and a swimming pool. The apartments have early 20th-century "arte povera" furnishings. The renovation has respected the typical characteristics of the old Sienese farm ("podere"), giving relief to the local limestone and the hand-made bricks.
Dragoni's family grows and cares the olive groves and the vineyard but also receives turists and cares guests of the apartments.

ARCHITECTURE, ART

NEARBY
DINING & ENTERTAINMENT

NEARBY