> Home > Where to stay > Agritourism
FERRO
Montalcino
AGRITOURISM 2 EARS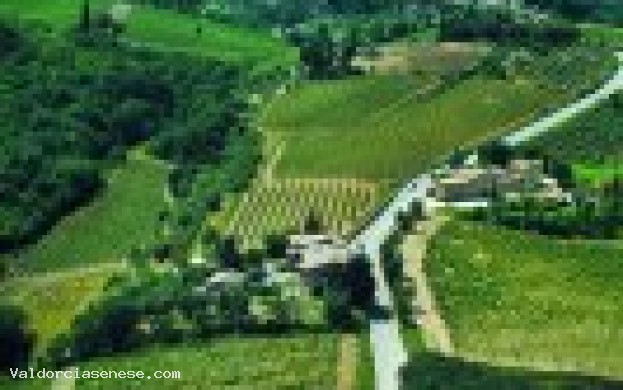 * Required field
DO YOU WANT MORE INFORMATION?

Call our Call Center at
Tel. 0577 848372 - Fax 0577 848372

Website
www.ferromontalcino.com
SERVICES
RISCALDAMENTO INVERNALE
STRUCTURE DESCRIPTION

The FERRO farming concern is located at about 3 kilometres from Montalcino, in the very heart of the area which produces Brunello di Montalcino wine. This family managed farming concern was established in 1983. It has a surface of 4 hectares, all dedicated to Brunello, making about 7000 bottles of Brunello and 6000 bottles of Rosso di Montalcino.


The concern has small farming tourism lodgings next to the owners' apartments, consisting of 4 rooms, each with a bathroom of its own.
ARCHITECTURE, ART

NEARBY
DINING & ENTERTAINMENT

NEARBY