> Home > What to visit > Churches and Monasteries
San Pancrazio
Montalcino
CHURCHES AND MONASTERIES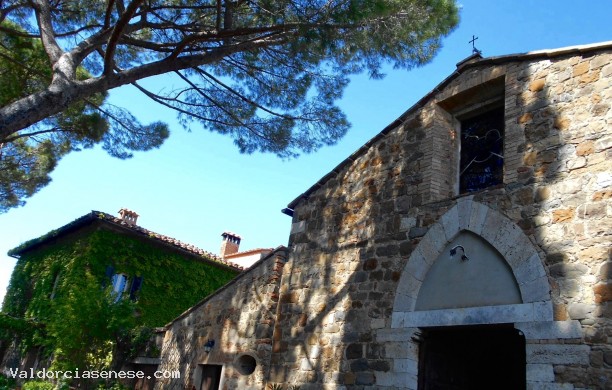 Near the castle of Argiano, together with other old houses that formed the village, stands the ancient church of San Pancrazio. Built before the castle and perhaps dating back to the IX century, it was consecrated under the Cistercian monks of the Abbey of S. Antimo, to which it belonged.
The rectory of San Pancrazio in Argiano, confirmed under Sant'Antimo in 1216, passed to the lords of the place after 1276, but was still remembered among the census churches of the abbey at the end of the fifteenth century.
The church is in Gothic style, the façade bears a pointed portal with architrave supported by corbels with volutes, perhaps reassembled but presumably fourteenth century. However, the current appearance of the religious building appears very much altered, with reconstructions dating back to the 16th century.
The church had the title of provost and it is remembered in 1676 as the Company of the Madonna del Carmine met there.
The religious building, although still consecrated, is no longer officiated.
STAY

NEARBY
DINING & ENTERTAINMENT

NEARBY