> Home > Where to stay > Hotels
RELAIS PALAZZO DEL CAPITANO
San Quirico d'Orcia
HOTELS 3 STARS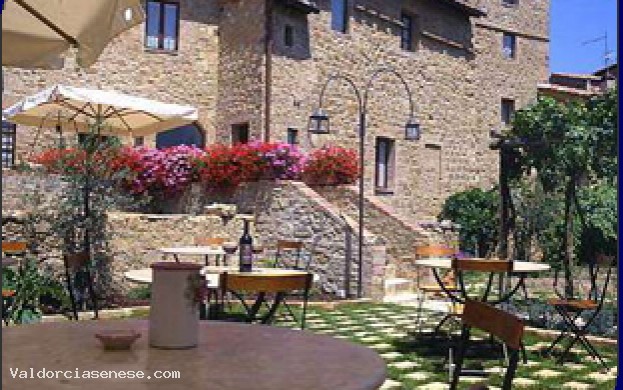 * Required field
DO YOU WANT MORE INFORMATION?

Call our Call Center at
Tel. +39 0577 899028 - Fax +39 0577 899421

Website
www.palazzodelcapitano.com
SERVICES
ACCETTAZIONE ANIMALI DOMESTICI
LAVATURA E STIRATURA BIANCHERIA
RISTORANTE
CASSAFORTE O CASSETTE DI SICUREZZA
ACCESSO A INTERNET
SERVIZIO FAX
ARIA CONDIZIONATA
DISPONIBILIT└ BICI E BYKE
TV SATELLITARE
RISCALDAMENTO INVERNALE
ASCIUGA CAPELLI
OSTERIA E/O BAR
PARCHEGGIO RISERVATO
COLLEGAMENTO INTERNET WIFI
STRUCTURE DESCRIPTION

The palazzo del Capitano has reappeared after an extensive and detailed restoration, as a charming hotel with 17 gracious room, 5 wellness suites and a SPA centre. All the rooms offer modern comforts whilst retaining the fascination of the ancient architecture.

The edifice which dates back to 1400 is one of the oldest in the historic centre of San Quirico d'Orcia, a small medieval village in the heart of Tuscany.

ARCHITECTURE, ART

NEARBY
DINING & ENTERTAINMENT

NEARBY