> Home > Where to stay > Agritourism
SANTA FRANCESCA
Castiglione d'Orcia
AGRITOURISM 1 EAR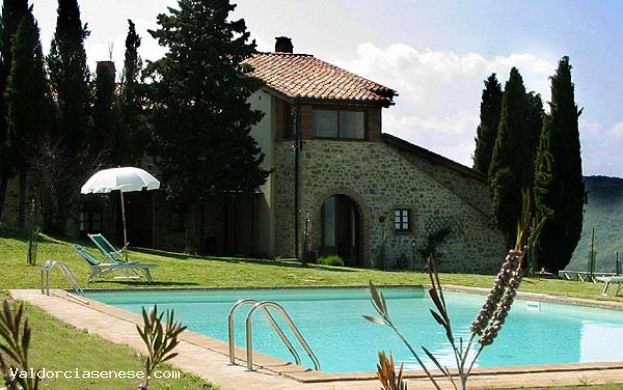 * Required field
DO YOU WANT MORE INFORMATION?

Call our Call Center at
Tel. +39 0577 872616 - Fax +39 0577 872619

Website
www.santafrancesca.it
SERVICES
ACCETTAZIONE ANIMALI DOMESTICI
GIOCHI PER BAMBINI
PISCINA SCOPERTA
ACCESSO A INTERNET
SERVIZIO FAX
STRUCTURE DESCRIPTION

The farm was restaured according to the tradition, with cotto floors, wooden beams and dyed plasterwork.

The farm is made of four flats furnished with rural fornitures typical of the Tuscan tradition. The flats were obtained from four different parts of the house: the old house, the lemon trees storeroom, the barn and the old tool shed.
The old stalls have now become a large living-room with a fireplace: an ideal place for meetings. In the garden a panoramic swimming pool and a Jacuzzi with warm water will make your stay more confortable.


ARCHITECTURE, ART

NEARBY
DINING & ENTERTAINMENT

NEARBY